So you want to host a Throwdown…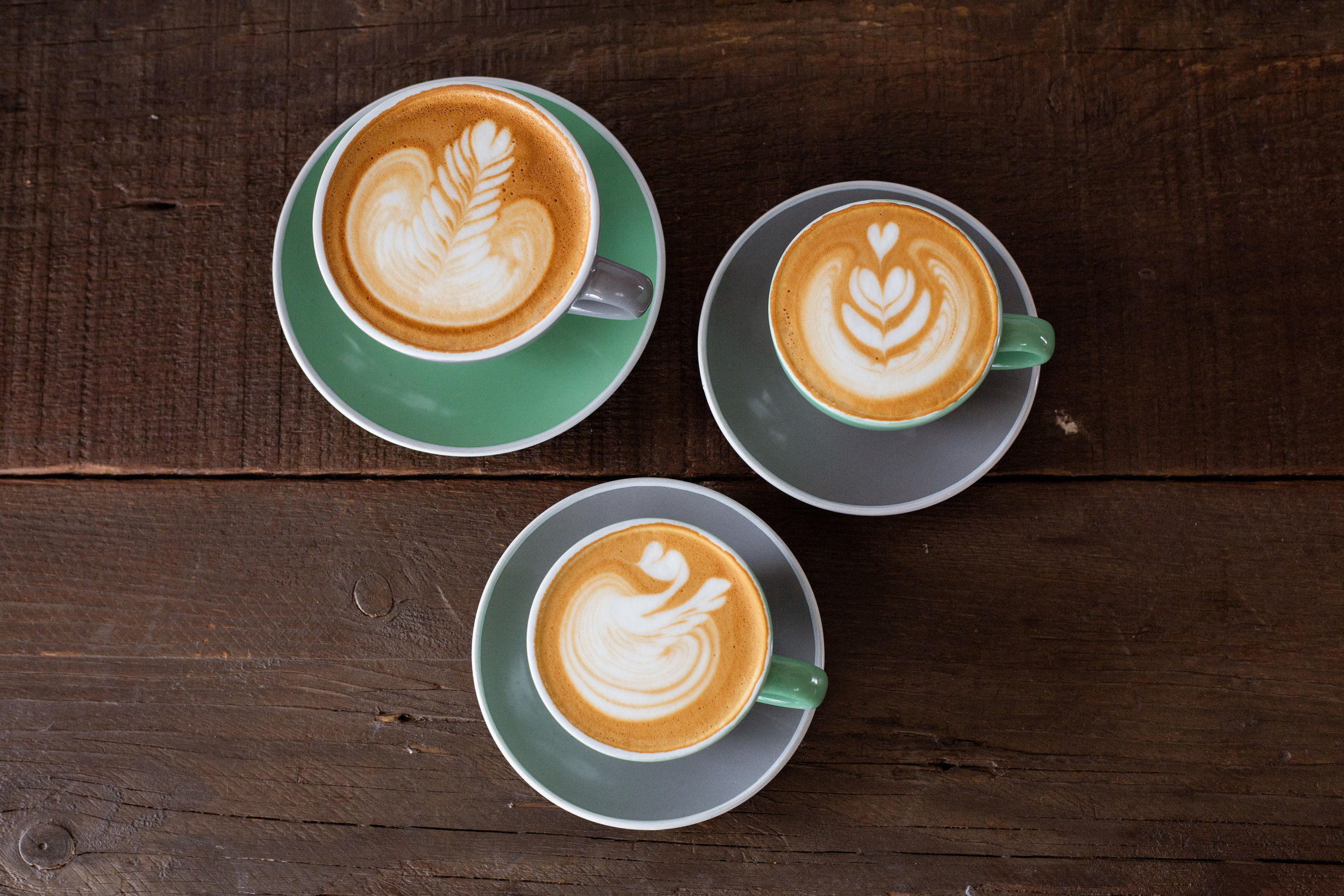 Congratulations! You've decided to host a Latte Art Throwdown.
Latte Art Throwdowns are magical events designed to bring together everyone in the coffee community through love, positivity and the desire for SUPREME DOMINANCE IN THE FIELD OF LATTE ART!
So what exactly is a throwdown? At its core, it's a friendly competition between baristas. Two baristas face off by steaming milk and pouring latte art which is then picked by three judges. Throwdowns are sometimes also called TNTs. TNT is short for "Thursday Night Throwdown" as Thursdays have become a popular/ traditional night to hold these events.
Hosting a throwdown is a terrific way to help spread the word of your establishment and hype your coffee program. They are popular events among members of the coffee community, and a fun spectacle for everyone to watch. Our community has expressed so much interest in hosting regular throwdowns that we have decided to share some tips and tricks for how to host your own throwdown! If you decide to host a throwdown in the Richmond, VA area, let us know and we will help in any way we can, including promoting the event on our social media! We are available to assist in planning and are happy to work with you and your team to make this as successful as possible!
Cheers, River City Coffee
What You'll Need
❏ Espresso Machine with (2) steam wands - Your machine should be in good working order (preferably it should be recently serviced) and two functional steam wands will be needed in order to do the competition.
❏ Espresso Grinder - At least one espresso grinder in working order that is dialed in and run by a host venue staff member
❏ Spouted Portafilter - Portafilter should have spouts in order to split shot so each competitor is using the same quality espresso shot. Shots should be 2oz in volume. The "shot puller" can also split shots. Please let River City Coffee team know if this is the case so competitors can be informed ahead of start time.
❏ Steam Pitcher (24oz) - At least 2 pitchers of this size should be available. Pitchers should have a pronounced and pointed spout.
❏ Steam Pitcher (12oz) - At least 2 pitchers of this size should also be available.
❏ Hospitality Staff - 1-2 additional staff members (your discretion) should be present so you can serve guests and competitors. If you choose to not be open for regular service, that's your call, but you will need some staff to oversee the event, assist and of course lock up at the end of the night.
❏ Coffee - Coffee will be donated from sponsors and used (unless otherwise noted)
❏ Milk - Whole Milk (around 2-4 gallons) will be donated from sponsors. You can also use alternative or non-dairy milks for throwdowns. This vegan-friendly type of event has been gaining popularity!
Securing Sponsorships
Many businesses in the coffee industry are excited to donate their goods for Latte Art throwdowns in exchange for the exposure, and a little hype at the event and on your social media!
Coffee: We suggest reaching out to your coffee wholesaler or other local roasters about donating the coffee for the event. Some roasters are even willing to donate retail bags of their coffee or their own branded merchandise to be used in prize packs for the winners or for raffle prizes! We have worked with both small local roasters and larger brands like Counter Culture Coffee in the past.
Milk: If your shop has a relationship with a creamery or other milk wholesaler, reach out to them about donating milk for the event! For non-dairy milks, big brands like Pacific, Minor Figures, and Oatly are sometimes willing to donate their products as well, particularly if you have a business relationship with them, or if they are trying to break into your market.
Prizes: You can really have fun with the prizes you offer at your throwdown! Some larger equipment companies like La Marzocco will sometimes be willing to donate small prizes or apparel. You can also reach out to other businesses in your community. Things like locally-crafted ceramic cups, art, branded apparel and gift certificates to popular local stores are popular prizes and support your local community. Some businesses might even be willing to donate toward a cash prize in exchange for having their logo printed on your advertising materials and a shoutout at the event.
Tips for reaching out to sponsors:
Use your network. If you already have relationships with companies, reach out to them first! Companies are more likely to donate if you are already using their products in the shop!

When reaching out to potential sponsors, let them know who you are and the name of the shop you're representing. Link them to your shop's website and social media, if applicable.

Give them the details about your throwdown, and let them know that their products will be on display to a wide array of coffee professionals and members of the local community.

Let them know what you can offer them in return for their donation, and be as specific as possible. For example, "We would love to share your name and logo as a sponsor on our official poster, which we'll be distributing to 15 local coffee shops and sharing to our 1,500 followers on social media!"

Make specific requests when possible, especially when contacting companies who may not have sponsored this type of event in the past. A small, local company might not be familiar with Latte Art Throwdowns, and might not know what an appropriate donation would be.
As always, reach out to us if you have any questions or issues!
Raffles
Having a raffle is a great way to keep attendees engaged and get them to stay until the end of the event. It's also an amazing way to give back to your community, if you choose to donate the raffle proceeds to a local or timely cause or organization. Coffee, gift certificates, and apparel make great raffle prizes, and should be pretty easy to come by while you're securing sponsorships! We recommend announcing the raffle winners at the end of the night, to encourage folks to stay the whole time.
Staffing a Throwdown
❏ Set Up Team - Volunteers will arrive ahead of registration and help arrange the space. They will make sure the PA system is functioning and set up video if applicable. They will communicate directly with staff to ensure things are properly set up.
❏ Sign Up Person - A volunteer will handle signing up baristas. Name tags can be issued and a master list should be created so the bracket can be built.
❏ Bracket Board and Bracket Builder - Someone to take the registered competitors and add them to the scoreboard. This person will also fill in each bracket with the corresponding winner. We have typically used an all black foam board to build each bracket and we make it available to the winner if they wish to keep it!
❏ MC - A volunteer will host the event and run the raffle.
❏ Judges - You will need three (3) judges to pick the winners. If the owner/cafe manager of the host venue would like to judge they are more than welcome to do so! It can also be fun to have judges from other parts of your local community!
❏ Shot Puller - A volunteer or staff member should be available to pull shots for competitors. It should be a standard double shot split into two for every competitor. This will make it an even playing field.
❏ Station Manager/Bar Back - A volunteer will be available to check in all parts of the TNT and answer any questions that arise. They can also drop drinks off a judge's station.
❏ Dishwashers - Volunteers will assist or handle all cleaning all service ware and dishes. Dishes pile up quick, they need to stay on top of it.
❏ Clean-Up Team - A dedicated team of volunteers should assist in packing up and restoring the venue back to it's normal set up. They can help load up equipment, clean and take out the trash.
❏ Photographer/Social Media - A volunteer will take as many photos and post to social media during the event. Host venue and other sponsors should be tagged and noted as much as possible.
❏ Graphic Designer - Each TNT will have its own flyer designed by a volunteer. Sponsors and River City Coffee will help aid in cost of printing flyers.
Judges
As we mentioned above, you will need three judges to choose the winners. Judges will need to be able to stay for the duration of the event. Typically, members of the coffee community will volunteer to judge, but you can also choose non-coffee-related judges if you'd like another way to involve your local community. Coffee experience is not required to be a judge, however it might be helpful to have a coffee professional meet with the judges beforehand to explain the difficulty of different designs, etc.
Here are the judging criteria we use:
VISUAL QUALITY OF FOAM
Judges will visually assess the quality of the foam for bubble-free, smooth, shiny/glossy texture.
CONTRAST
Patterns should demonstrate sharp contrast between the color of the espresso and the milk. Unintentional mixing/blurring of the contrast should be avoided.
BALANCE
Judges will review if the size of the pattern is suitable to the cup. Judges will review is the pattern is aesthetically positioned in the cup. If the pattern involves several elements, are these elements positioned and balanced with each other.
SYMMETRY
Pattern should be positioned symmetrically in the cup and in line with the handle of the cup.
MASTERY/DIFFICULTY
A well executed simple pour should receive preference over a difficult and complex pour that is poorly executed. The competitor who best displays mastery of their pour should advance.
OVERALL APPEAL
Judges will review the look of the drink in its totality based on its personal impact on them.
Other Tips and Information
Volunteers should be followed up with and confirmed one week before the event.

Volunteers should arrive roughly 30 minutes before the event to begin setting up.

Registration should start promptly and will close when bracket is full. Spots are first come, first serve.

Throwdowns are roughly 2-3 hours long.

Typically, grudge matches and rematches happen once the official event has concluded to give as many people the opportunity to throw down as possible.

If you have a specific time you plan on having everyone leave, please make that clear BEFORE the start of the event and make sure things wrap up in a timely fashion.

We recommend scheduling staff accordingly as once everyone has cleared out, additional closing tasks may be required.
Here is our document on throwdown Procedure. This may be helpful information to share with competitors beforehand:
FORMAT Single elimination bracket-style "free pour" latte art Throwdown. (No etching or surface decoration is allowed). Etching can always be a separate competition held after the free pour tournament has ended.
Competitors will steam milk only. Espresso shots will be pulled for each competitor by a volunteer.
START TIME All competitors should arrive before advertised start time of event. Registration will close once Throwdown begins.
CUPS All competitors should be using the same size and style vessel (unless rules for a individual Throwdown state otherwise). Hosting facility should have someone available to collect and clean cups during competition.
MILK Drinks should be made using sponsor provided milk only. Competitors will not be permitted to use their own milk. Hosting facility should make sure refrigerated space is available. Throwdown organizers should ensure enough milk is available before start of competition.
STEAMING PITCHER Competitors will be provided a 12oz and/or 20oz steaming pitcher or they bring their own steaming pitcher of any size or style. Hosting facility may provide use of their pitchers or Throwdown volunteer should ensure pitchers are available.
ESPRESSO Drinks will be made using a sponsor provided espresso.