Building a community of Richmond coffee professionals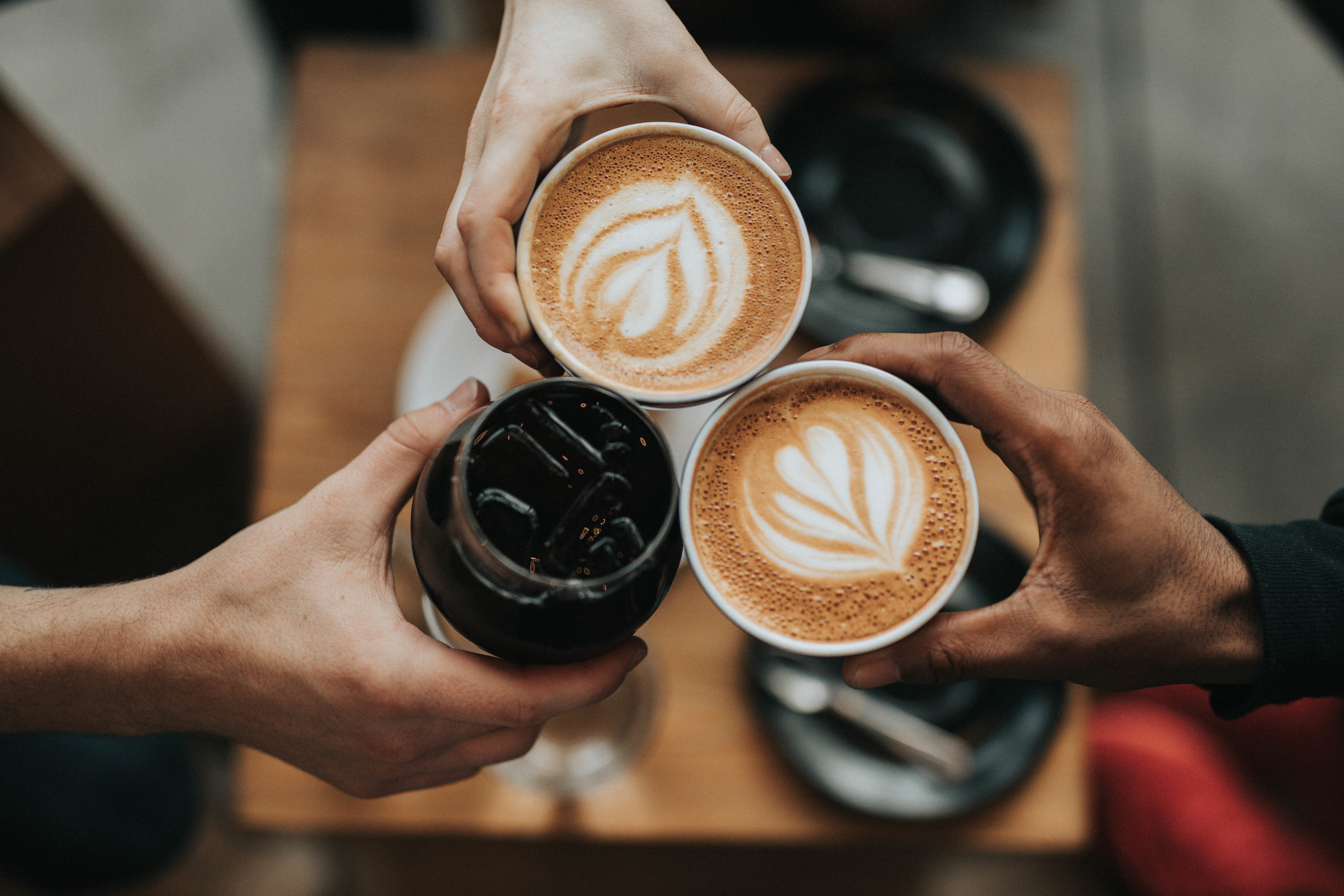 Mission
Our mission at River City Coffee is to create a supportive community of and by coffee professionals in the Richmond, Virginia area. We aim to create, cultivate, and empower our community through educational, social, and networking events.
Goals
01.
Create safe spaces for conversation + collaboration.
02.
Provide opportunities for professional development for anyone working in the coffee industry.
03.
Bring awareness to the beautiful and growing coffee community in Richmond, Va.
Providing resources for education and development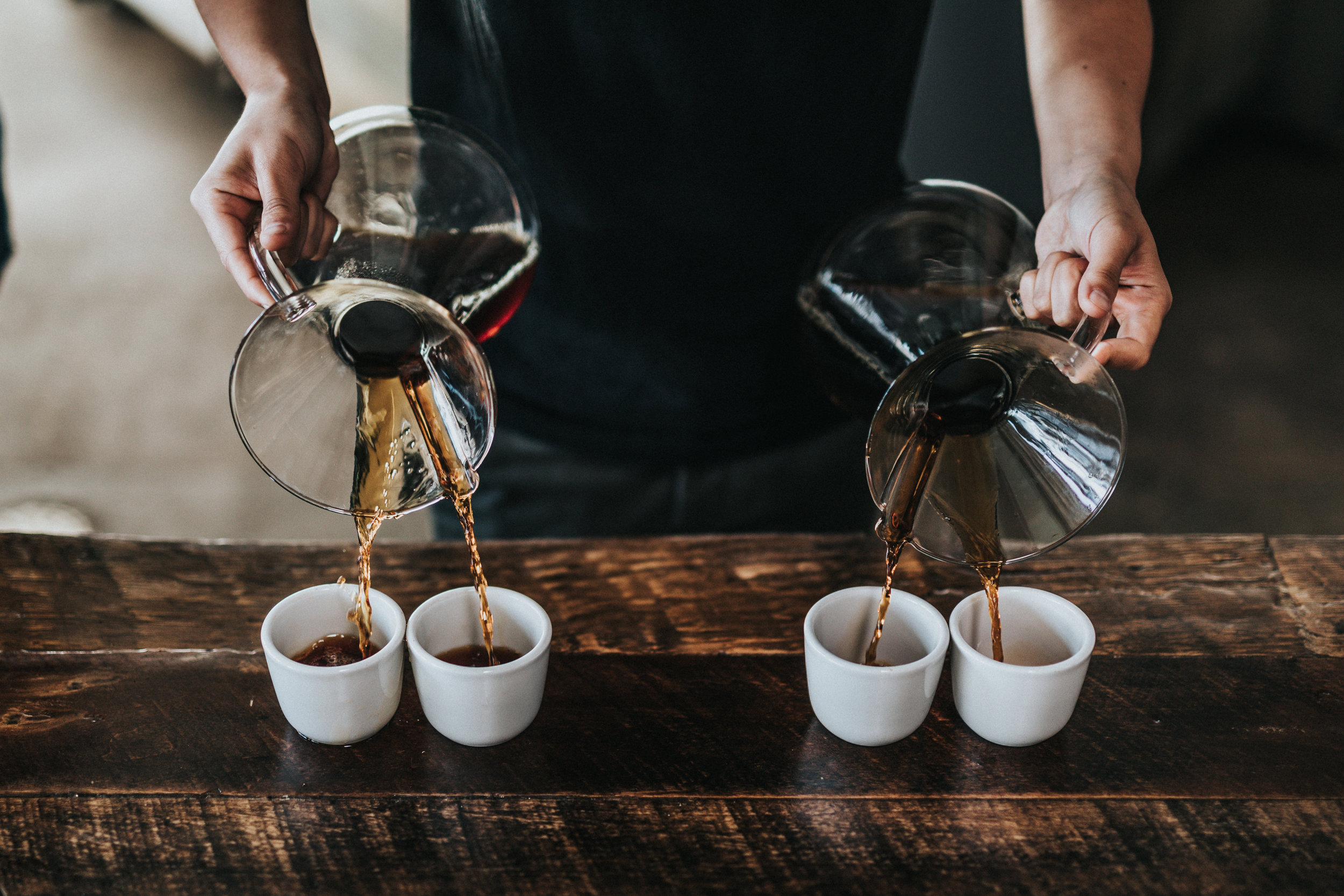 Who We Are
River City Coffee started in the fall of 2017 as the result of a handful of passionate Richmond, VA coffee professionals wishing for a way to connect and grow our local coffee community. Over the past couple of years, the membership has grown and changed along with the scope of the mission. As of the beginning of 2019, R.C.C. is still being operated by a small, informal group of coffee folks who work behind the scenes to plan events and grow engagement. It is our goal for this year to bring on more of our coffee community members as awareness about and interest in our organization grows, and work toward a more established leadership board with a dedicated crew of volunteers and planners.
The current members of the 2019 River City Coffee Organizational Panel are:
Tamara South
Andrew Huffman
Sam Cisco
Eric Mason
John Kruegler
Leah MacDaniel
If you would like to get involved with planning and organizing future River City Coffee events, please email us to introduce yourself and sign up for our newsletter. You can also follow us on Instagram to stay informed about our meetings and events!
We are actively looking to grow and be able to do even more within our community.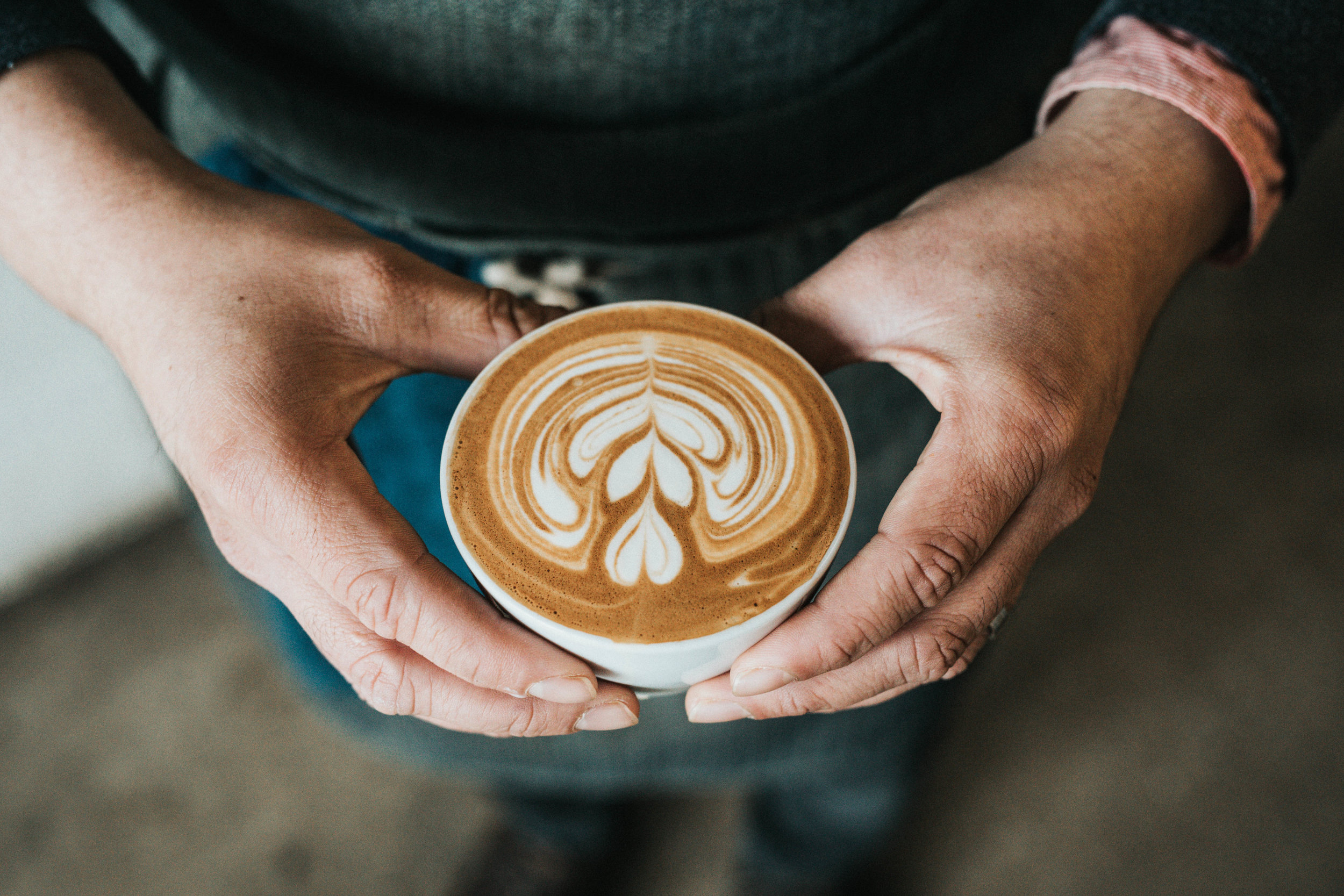 Our Code of Conduct
We believe that all people are equally important and deserve respect and space in this industry regardless of gender identity, race, sexual orientation or religion.
River City Coffee has a zero-tolerance policy for harassment or discrimination of any sort. We expect all staff, volunteers, participants and guests to adhere to the following, whether in person or on the internet:
We believe that everyone involved has a right to feel welcomed and valued in our community, regardless of gender, religion, race, age, ethnicity, appearance, body size, or sexual orientation.
Behavior, whether intentional or not, that causes other participants to feel uncomfortable, harassed, or victimized will not be tolerated.
We expect members of the R.C.C. community to be genuinely considerate of others at all times, without exception. Failure to meet this expectation may result in expulsion from an event, without warning or refund.
Further Detail
Harassment includes offensive verbal comments related to gender, gender identity and expression, age, sexual orientation, disability, physical appearance, body size, race, ethnicity, religion, technology choices, sexual images in public spaces, deliberate intimidation, stalking, following, harassing photography or recording, sustained disruption of talks or other events, inappropriate physical contact, and unwelcome sexual attention.
Participants asked to stop any harassing behavior are expected to comply immediately.

Sponsors and venues are also subject to the anti-harassment policy. In particular, sponsors should not use sexualized images, activities, or other material. Booth staff, volunteers (when present), venue staff should not use sexualized clothing/uniforms/costumes, or otherwise create a sexualized environment.

If a participant engages in harassing behavior, the event organizers may take any action they deem appropriate, including warning the offender or expulsion from the event with no refund. Retaliation against anyone speaking up in good faith about harassing or otherwise inappropriate conduct will not be tolerated.

If you are being harassed, notice that someone else is being harassed, or have any other concerns, please contact River City Coffee immediately, either in-person through a volunteer or representative, or via email at hello@rivercitycoffee.org

Event organizers and hosts will be happy to help participants contact hotel/venue security or local law enforcement, provide escorts, or otherwise assist those experiencing harassment to feel safe for the duration of the event. We value your attendance.

We expect participants to follow these rules at River City Coffee event venues, R.C.C.-related social events, and on R.C.C. social media accounts.